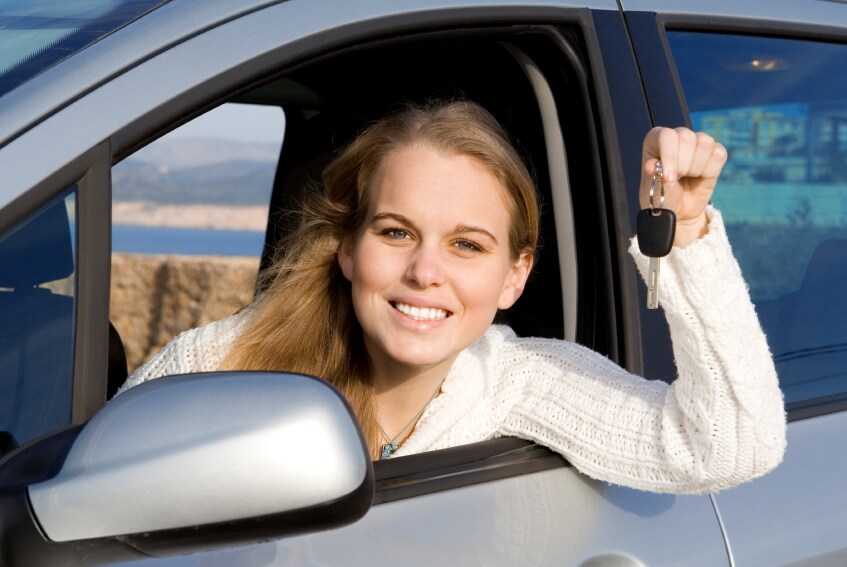 When a new driver takes the wheel a whole new world has been opened up for them. After practicing for the prescribed amount of months or years with an attentive licensed driver at their side, a newly licensed driver sets off on their lifelong driving journey (hopefully) with a good understanding of safe driving skills. However, the knowledge a new driver needs extends past understanding the "Rules of the Road". There are certain life skills that are rarely taught in a driver's education class that would be highly beneficial for drivers of all experience levels to know so that they can help themselves and others when the need arises. Possessing such knowledge can be a lifesaver, literally, and also save the driver money over the course of their lifetime by not relying on others to handle basic maintenance.
1) Jumping Off a Dead Battery - Drivers should know the correct technique for zapping life back into their car's battery, as help might be far away and batteries seem to go dead at the most inopportune of times. Keeping a laminated color print-out of the steps in the jumping-off process in the trunk, along with a good set of jumper cables to prepare the new driver for any unforeseen battery incidents they may encounter. They will also likely be able to help their friends (who may not have been prepared with this helpful knowledge) or others in need.
2) First Aid - Knowing how to administer First Aid is a priceless skill for a new driver to possess, and its benefits will extend into other areas of their lives when the need arises. Having the know-how to perform CPR and basic life-saving techniques can make all the difference until more experienced help arrives an emergency situation. Keeping a kit with First-Aid supplies in the car's trunk will be a wise move as well, so that the needed tools are handy when someone gets hurt.
3) Changing a Tire - Having the correct tools in the trunk to change a flat tire is a must, but they're completely useless if the car's driver doesn't know how to use them. It's a great idea to have a roadside assistance program available, but there are times when it will take too long to wait on help to arrive or the location could have poor cell phone reception to call them. Carefully demonstrating the tire-changing process to your new driver and then guiding them through the steps as they complete the tasks themselves can be one some of the most practical hands-on training you give them.
4) Checking Tire Pressure - By being able to locate the car's tire pressure recommendations (in either the manual or the driver's door jamb) and then correctly use a tire gauge (a cheap, basic one will do a driver's can save themselves a lot of heartache and money. We all love the shine of silver, but no one wants to see the wires coming through their car's tires, which can be prevented by keeping the tires inflated properly and having them rotated and balanced on a regular schedule. Knowing how and when to use an air hose is a vital skill to know for keeping your car at its safest and most efficiently functional best.
Add these skills to the list of things to be practiced, along with three-point turns and parking on a hill, before your new driver is allowed to drive off alone into the world. You'll have a peace of mind in knowing they're better equipped to handle situations that could be unsafe or an inconvenience.