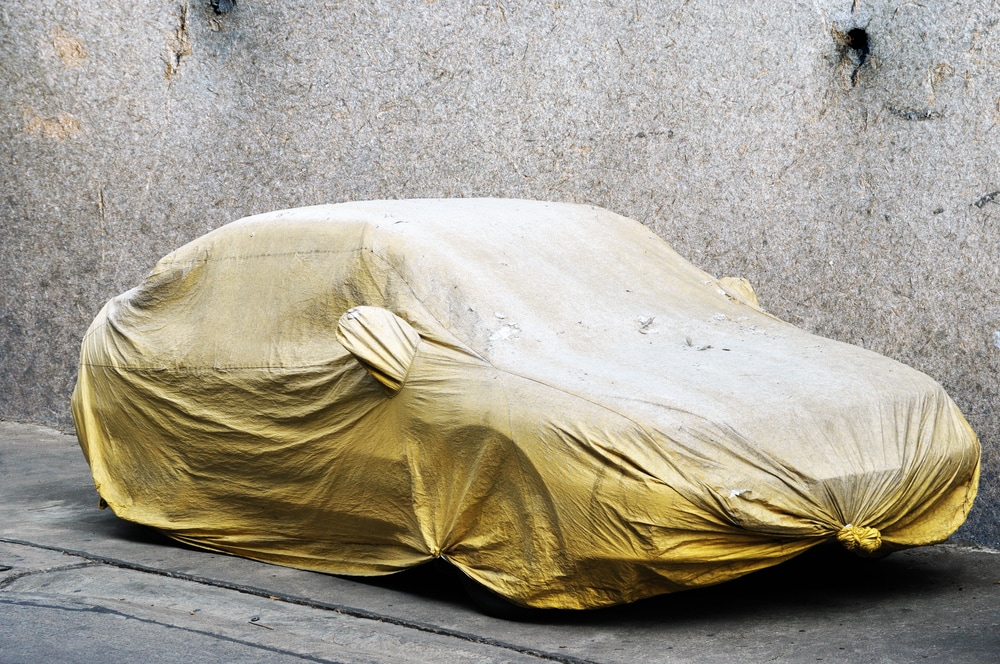 If you are going off to college, going in the military or simply going to be away from your car for a long time, here's a checklist of what steps you can take.
Fill the fuel - Condensation in the tank is a major problem for stored vehicles.  It is suggested that you fill your tank with non-alcohol fuel in order to purge any empty space
Clean the car - Clean the interior extensively.  Remove all food scraps and trash as these can attract small animals. 
Change the oil - if you are going away for years, consider changing the oil with one that doesn't contain caustic detergents.
Add a gas stabilizer - Gasoline can become "gummy" over time so it is useful to add a gasoline stabilizer to the tank.  
Lay down a vapor barrier - Consider placing a sheet of vapor barrier plastic under the car on the floor if being stored indoors. This will prevent water vapor from seeping up from the ground or concrete into the car.
Put your car up on jack stands - If your car will be stored for a long time, it is advisable to put it up on jack stands. 
Release the parking brake - If the parking brake is left on, the brake pads can stick to the rotors. Place chocks under the tires to prevent movement if the car isn't up on jack stands.
Keep rodents out - Consider placing rat poison around the car have someone check the vehicle periodically. Inside the car, you can scatter strong smelling dryer sheets.
Spray oil in the cylinders - If you are comfortable with basic mechanics, remove the spark plugs and spray some "fogging oil" into the cylinders to prevent rusting, then insert the plugs again. 
Finally, consider placing a note to yourself on the steering wheel outlining which steps above you carried out (rag in exhaust, rag in intake, carpets location, where the keys are, etc).



If you aren't comfortable with doing any of this on your own, the helpful Parts & Service departments here at Beck Chrysler Dodge Jeep & RAM can provide the help you need to prepare your vehicle for storage. As a car owner it is your responsibility to ensure that your vehicle is properly maintained to lengthen the life of the vehicle, and also help your retain the trade-in value, if you intend on trading your used truck or car in the future.

Related Articles:
Spring Car Maintenance Tips by Beck Chrysler. You may be ready for spring, but is your car ready? Read our helpful guide on preparing your vehicle for this Spring.